In Our American Friend, Whistler, BC-born author Anna Pitoniak (Necessary People) has produced a political thriller second to none.
This fast-paced, page-turner tells the story of White House Correspondent, Sofie Morse, who has become jaded and cynical about Washington politics in general—and even more so since President Henry Caine won a second term in office. His increasingly disgraceful behaviour is troublesome for the country, so Sofie decides to quit her job and move on. This plot line concerning Henry Caine and his foreign-born wife carries a remarkable resemblance to a recent real-life American President.
Soon after Sofie tells her boss, Vicki, she is quitting her job, the unexpected happens. She receives a call from First Lady Lara Caine herself, requesting a meeting with her. Sofie hesitates but eventually decides to meet with the First Lady, who she learns wants her to write her official biography. The President's third wife "and only First Lady since Louisa Adams to have been born outside of the States," Lara Caine has always been very much in the background of Washington life and has kept her early history private. Now, it seems, she wants Sofie to fill in the gaps about growing up in Russia and tell the truth about her family background. Sofie is intrigued and decides to accept the offer.
That's when the novel takes off as these two very different women become close friends. But despite their closeness, Sofie feels there is still more that Lara Caine is holding back. What is she hiding? Sofie is determined to unravel the entire story and why she has been chosen to write it.
Our American Friend is Cold War espionage fiction at its best, as Lara's story takes us back to her Russian childhood and then moves on to Paris and eventually to America, where she becomes the First Lady. The author manages to craft this story in an intriguing way, taking the reader back and forth from Lara's early life in the 1970s to her present day in the White House as the First Lady. As their meetings continue, Sofie is shocked that Lara Caine is revealing such sensitive material to her. Why her, she wonders. Is there some other more obscure motive the First Lady has in mind and something she hopes Sofie will do?
Most of Pitoniak's characters are strong and vibrant, some even overshadowing the protagonist herself who often appears unsure of how to proceed. The story begins in Split, Croatia, where Sofie and her loyal husband Ben, who has become the sounding board for the decisions she makes, have been forced to move for their safety, after Sofie's conscience had compelled her to write an article disclosing some terrifying facts about the president. But was that Lara Caine's aim all along? Was Sofie being used for the greater cause of America?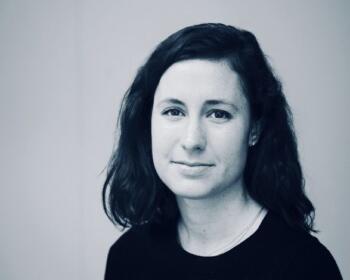 The story is revealed slowly and dramatically through Sofie's meetings with Lara Caine at the White House. We learn secrets about Lara's mother, Irina, and her father Fyodor Orlov, who was a member of the KGB in Moscow and died mysteriously in 1989. Lara's sister Natasha is also another charismatic character.
We discover the intrigues and plotting that go on in political life in Moscow and how, if a Russian is suspected of a crime, they are subtly removed from their position; shortly afterwards, an "unexpected death" occurs. The reader will become entranced and somewhat amazed about the intricacies of Lara Caine's life and will learn about her one true love in Russia, a young man named Alexander (Sasha) Kurlansky. Sasha was said to have committed suicide in 1985. "But it wasn't suicide," Lara claims. And therein lies yet another mystery for Sofie to unravel.
One character I particularly enjoyed in the story was the man who resides in the upstairs apartment when Sofie and Ben live in Washington. Named Maurice Adler, he has a Russian background too. Sofie enjoys talking to him about life in general and books but, as time passes, Sofie wonders if he is somehow connected to Lara Cain's story. Another character of note is Jenna, Sofie's sister, whose family life and children offer Sofie a safe and warm environment to which she can always escape whenever life becomes too complicated.
And then there is of course the mystery of the titular 'friend' who passes stealthily through Lara's story and adds yet another twist to this tense spy thriller. Enough said: revealing more details about him could spoil the book.
There are many strong women and rich historical details in this novel which will hold the reader's attention throughout. A word of caution, though. Concentrate on the Russian names that sometimes are very similar and then shortened even though it is the same person being referred to.
"The Ormsby Review, named for pioneering historian and UBC professor Margaret Ormsby, is a remarkable and comprehensive online review of more British Columbia books than you ever imagined existing — the west coast publishing market is lively. It covers fiction, poetry, politics, memoir and much else, as well as a lot of local and west coast history." – Christopher Moore, September 14, 2020.
Editor and Publisher: Richard Mackie
Mission Statement:  The British Columbia Review, formerly The Ormsby Review, is a lively and inclusive Vancouver-based online journal devoted to the literature, arts, culture, and society of British Columbia. Our mandate is to review books by BC-based writers wherever they choose to publish them. We review books from the member publishers of the ABPBC (Association of Book Publishers of BC), but we also review books that are privately printed, self-published, or published by BC writers at publishing houses elsewhere in Canada or abroad. When possible, we also find BC reviewers. Our accessible and authoritative reviews and essays, written by experts in their fields, are packaged as illustrated magazine articles.
The British Columbia Review works with writers, publishers, and literary professionals across Canada to promote books published by BC writers or about British Columbia in all its diversity. We include books by all authors, regardless of race, age, ability, sexual orientation, gender or gender identity, ethnicity, religion, political belief, marital or family status, and/or status as Indigenous, Métis, or Inuit.
The editorial offices of The British Columbia Review are located near Commercial Drive in East Vancouver, in the traditional, unceded, and sometimes overlapping territories of the Musqueam, Squamish, and Tsleil-Wauuth peoples. Indigenous British Columbia, the land on which we live and create, extends over a large area comprising three culture areas, eight language families, and 32 distinct languages. We endeavour to review all books by and about Indigenous BC. Those reviews can be accessed directly here.