Definitely Not James Herriot: A Memoir, of Sorts
Jocelyn Reekie's small book is a delightful treasure for anyone who loves animals.
This short memoir covers Reekie's life from the time she discovered a passion for animals as a child in Saskatchewan. Her story begins with the words "as far back as I can remember, I dragged home kittens, cats, puppies and dogs on the street, with the hope my mother would finally relent and let me keep one. "It followed me. It's a stray," was my go-to plea." Her mother knew better and realized someone must own the animal and they couldn't keep it. She already had "nine kids and enough to do without a non-human in the house."
By the time Reekie was twelve years old, in 1959, her main animal interest was in horses, even though they lived in a city. She therefore spent every weekend away from Regina in a place that rented horses to ride. Reekie began by mucking out the stables and with every cent she earned she spent on renting a horse, but it wasn't until the family spent their summers at a cottage her grandparents had given to her parents on Echo Lake in the Qu'Appelle Valley, that the author used her baby-sitting money to again rent a horse from a farmer who allowed her to take the horse home. The farmer also gave her a halter and bridle as she didn't own any equipment.
And that was the beginning of a lifelong adventure with all animals, big or small. She claimed every animal she met had its own personality and as the book progresses, her stories certainly bears this out.
The author met her future husband, Bill Reekie, during those teenage years at the lake and by the time they were at the University of Regina, they were seriously dating. They had a small family wedding in 1968 at the beginning of their third year and after graduation, they both found jobs. Their only daughter, Stephanie, was born during that time and when she turned two, Bill found his dream job in Dawson Creek, British Columbia, managing recreation facilities. The author was initially horrified to be going so far north, but in fact they spent the next seven years in Peace River country and enjoyed the experiences there very much.
Bill and Jocelyn both wanted more children but because of the author's problems with carrying a baby to full term, they decided to adopt a baby boy — Chris — who soon became a loving part of their family.
The author tells so many charming stories of their animals through those seven years — Sheba the horse, Grasshopper the Goat and Cinnamon the dog — but I began to wonder where was the veterinary connection in view of the book's title concerning James Herriot, the famous Scottish-English veterinarian whose stories in All Creatures Great and Small are based on his real-life experiences with animals.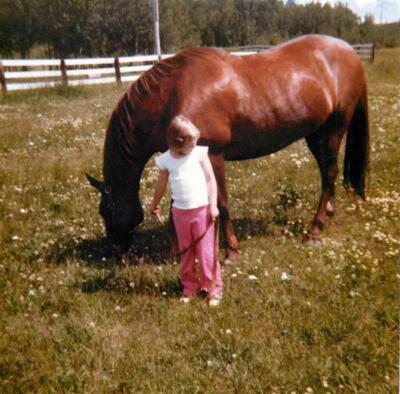 When the family moved south because Bill had been offered a job in Campbell River on Vancouver Island, they settled on acreage on nearby Quadra Island in 1979 because Reekie wanted to keep her horse with them.
The acreage soon became a hobby farm and then I could finally see the veterinary connection. Lack of veterinary services on Quadra for those animals that needed immediate help after the last ferry had left for the night, meant no help would be found until the next day. Reekie was soon known for her ability to care for all animals so was often called upon in the late hours to temporarily administer to an animal until a professional could see the animal the next day. She decided to take some first-aid courses in order to improve her skills.
The author also made a flourishing business for her family on Quadra by boarding animals and travelling to neighbours' homes to feed and take care of other animals when their owners went on holiday.
Her stories of these experiences are extremely amusing and show her family to be hard-working and exceptionally kind to all the four-legged animals that crossed their path.
It was Will Rogers who once said "I never met a man I didn't like," but it was actress Doris Day who amended that to "I never met an animal I didn't like." I feel sure that Jocelyn Reekie would agree with the second quote.
I loved all the author's anecdotes of the various animals that came into their life — from springer spaniels, geese, turkeys, cats, deer, to, of course, horses — and life was certainly never dull for the Reekies. And I particularly enjoyed her descriptive passages of Quadra Island, a place we always love to visit to enjoy the peace and tranquility of nature.
After Stephanie and Chris left home, Jocelyn and Bill finally decided to leave their acreage and move over to Campbell River, but although their menagerie of animals was no more, they still made room for cats.
"Some years later," writes Reekie at the end of her book, "our daughter and youngest granddaughter and all their animals would move in with us. Enter Smudge, Peaches, Violet and Leo." Another era had begun for the family.
Jocelyn Reekie still lives in Campbell River and is the author of numerous books about animals. "My education in the ways and means of animals, including humans, continues," she says of her life today.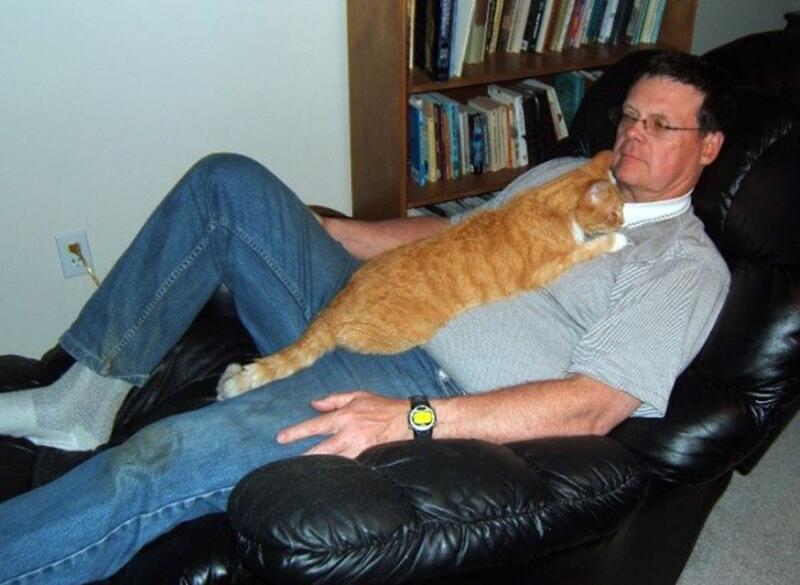 "The Ormsby Review, named for pioneering historian and UBC professor Margaret Ormsby, is a remarkable and comprehensive online review of more British Columbia books than you ever imagined existing — the west coast publishing market is lively. It covers fiction, poetry, politics, memoir and much else, as well as a lot of local and west coast history." – Christopher Moore, September 14, 2020.
Editor and Publisher: Richard Mackie
Mission Statement:  The British Columbia Review, formerly The Ormsby Review, is a lively and inclusive Vancouver-based online journal devoted to the literature, arts, culture, and society of British Columbia. Our mandate is to review books by BC-based writers wherever they choose to publish them. We review books from the member publishers of the ABPBC (Association of Book Publishers of BC), but we also review books that are privately printed, self-published, or published by BC writers at publishing houses elsewhere in Canada or abroad. When possible, we also find BC reviewers. Our accessible and authoritative reviews and essays, written by experts in their fields, are packaged as illustrated magazine articles.
The British Columbia Review works with writers, publishers, and literary professionals across Canada to promote books published by BC writers or about British Columbia in all its diversity. We include books by all authors, regardless of race, age, ability, sexual orientation, gender or gender identity, ethnicity, religion, political belief, marital or family status, and/or status as Indigenous, Métis, or Inuit.
The editorial offices of The British Columbia Review are located near Commercial Drive in East Vancouver, in the traditional, unceded, and sometimes overlapping territories of the Musqueam, Squamish, and Tsleil-Wauuth peoples. Indigenous British Columbia, the land on which we live and create, extends over a large area comprising three culture areas, eight language families, and 32 distinct languages. We endeavour to review all books by and about Indigenous BC. Those reviews can be accessed directly here.