Loss, wisdom, bereavement
Minerva's Owl: The Bereavement Phase of My Marriage
by Carol Matthews
Calgary: Freehand Books, 2021 (first published by Oolichan Books, 2017)
$17.95 / 9780889823259
Carol Matthews' memoir Minerva's Owl is not a happy book, but it is one full of hope and tenderness told with the author's beautiful prose skills.
Matthews has written about the delicate subject of bereavement with both sensitivity and warmth as she tackles the loss of her husband Michael with sadness and humour. She describes bereavement as "just another phase of her marriage" — but one she must face alone.
Minerva's Owl is part love story and part grief memoir and Matthews' words are thought-provoking and disturbing as she takes her readers inside her marriage in an intimate way. Her personal and very descriptive prose is both charming and in parts alarming.
Like the owl of Minerva, the Roman Goddess of wisdom that spreads its wings only at twilight, the author realizes that understanding of everything only comes late in life and "the past cannot be rejuvenated, only known." By accepting this, Matthews finds hope for the future, as she explores her bereavement during the years following her husband's death.
Grief is a long process and the author takes us on her slow bereavement journey with frequent flashbacks to episodes in her marriage to her husband, a man she describes as "generally a good-natured man, while I was often cross and ill-tempered."
This book is their love story from the day they met and describes the early years of their courtship, their marriage, the birth of their daughter and the birth of their granddaughter. Matthews does not mince words as she talks about the good as well as the bad in their relationship.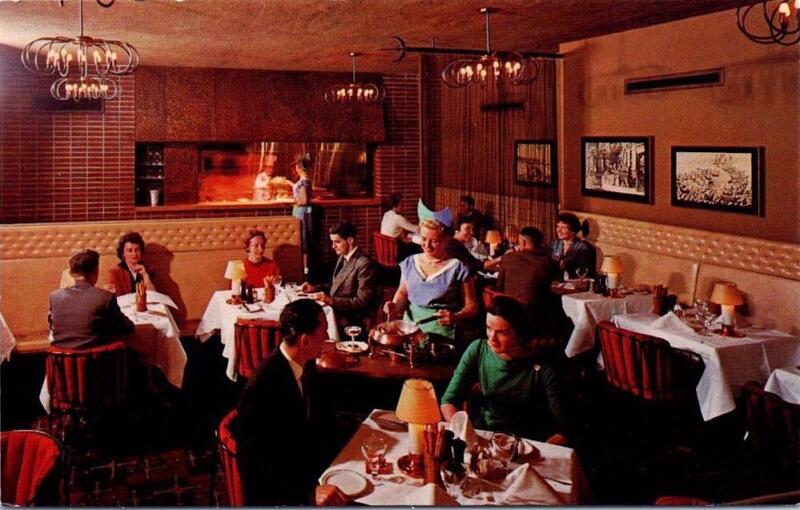 The couple met in August of 1962 in the Georgia Bar in Vancouver when she was nineteen (and really too young to be in a bar!) and he was twenty-five. She describes Michael as "tall, slim, muscular and tanned," and he was wearing "a short-sleeved, red-and-white checked shirt and narrow blue jeans." Michael's Van Dyke beard gave him the added appearance of a distinguished, yet bohemian man. As she recalls that moment during her bereavement, she compares the clarity and detail of how she saw him then with how she remembers him now.
In their three-year courtship before marrying in November 1965, they wrote a collection of letters to one another and many of these she shares in her book. Michael's poetic writings are scattered throughout the book and help bring their relationship to life.
After Michael's death, an old friend had written the following words to Carol:
You guys were such devoted friends and your talk was the lifeblood and grist of your relationship. To have that conversation silenced has to leave you bereft, for what is there to replace it?
In Carol's opinion, there is nothing, but as she works her way through the years on her own, she slowly comes to realize that bereavement is just another phase of their marriage. Before they faced everything together, but this phase she must learn how to face alone. And somehow she gradually manages to find "tiny points of light within the darkness and shadow."
Carol Matthews also learns from other bereaved friends, such as couple who lost a child, but have succeeded in finding "a new source. A new well." She knows that she too must find a new path to follow and by the end of the book she is "beginning to get some ideas about how to proceed." But she adds, "you are still with me, Mike, and I intend to live out our marriage, faithfully and fully, through this final phase."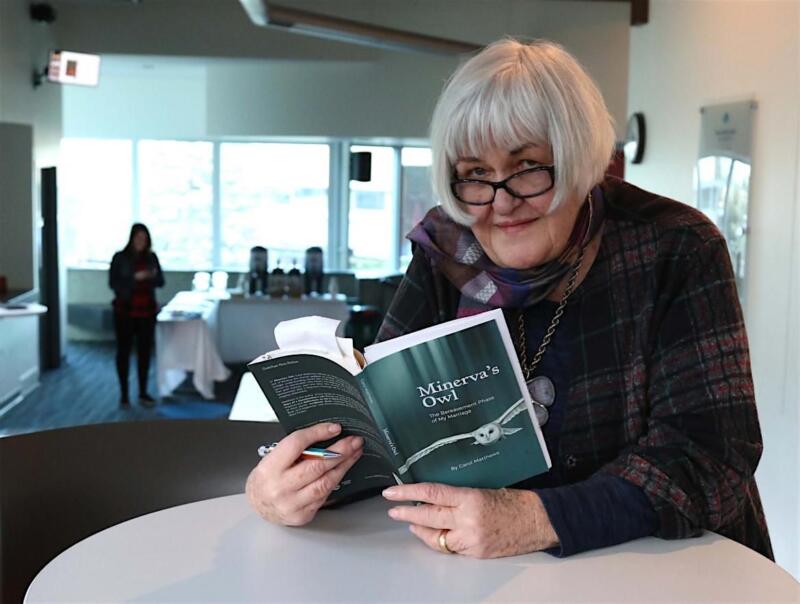 There is hope in Carol Matthews' book that will assist others who have also known the intense loss of a partner after so many decades together. Some people find a new relationship, which she understands can be a good thing for them, but she knows it is not for her. As an older woman, she says, "I am not for all markets, as Rosalind said to Phoebe and it is the case that old women do not usually have the options men have." But gradually she becomes happy with her life, her daughter and her granddaughter, and states she has "no empty space to be filled." But grief is a permanent part of her. She will never get over it but has learnt how to live with it as that other last phase of her marriage.
Carol Matthews is the author of four memoirs including The First Three years of a Grandmother's Life and Reflections on the C-Word. She has also written a collection of short stories in Incidental Music, and her short story The Boat as it Happened won Prism's International's 2017 Jacob Zilber Prize for Short Fiction.
Minerva's Owl is an excellent addition to all her previous work.
"The Ormsby Review, named for pioneering historian and UBC professor Margaret Ormsby, is a remarkable and comprehensive online review of more British Columbia books than you ever imagined existing — the west coast publishing market is lively. It covers fiction, poetry, politics, memoir and much else, as well as a lot of local and west coast history." – Christopher Moore, September 14, 2020.
Editor and Publisher: Richard Mackie
Mission Statement:  The British Columbia Review, formerly The Ormsby Review, is a lively and inclusive Vancouver-based online journal devoted to the literature, arts, culture, and society of British Columbia. Our mandate is to review books by BC-based writers wherever they choose to publish them. We review books from the member publishers of the ABPBC (Association of Book Publishers of BC), but we also review books that are privately printed, self-published, or published by BC writers at publishing houses elsewhere in Canada or abroad. When possible, we also find BC reviewers. Our accessible and authoritative reviews and essays, written by experts in their fields, are packaged as illustrated magazine articles.
The British Columbia Review works with writers, publishers, and literary professionals across Canada to promote books published by BC writers or about British Columbia in all its diversity. We include books by all authors, regardless of race, age, ability, sexual orientation, gender or gender identity, ethnicity, religion, political belief, marital or family status, and/or status as Indigenous, Métis, or Inuit.
The editorial offices of The British Columbia Review are located near Commercial Drive in East Vancouver, in the traditional, unceded, and sometimes overlapping territories of the Musqueam, Squamish, and Tsleil-Wauuth peoples. Indigenous British Columbia, the land on which we live and create, extends over a large area comprising three culture areas, eight language families, and 32 distinct languages. We endeavour to review all books by and about Indigenous BC. Those reviews can be accessed directly here.