My Long List of Impossible Things
by Michelle Barker
Toronto: Annick Press, 2020
$12.95 / 9781773213644
Reviewed by Valerie Green
This book is possibly one of the best Second World War books out there right now for Young Adults and is especially pertinent in view of current world events.
My Long List of Impossible Things by Michelle Barker is a clear and important observation of the pointless aspect of war told from a completely different and unusual angle.
Set in 1945, the war between Germany and the Allies is over, but not for sisters Katja and Hilde and their mother who are living in a Germany now occupied by the Russians. They must soon learn how to survive in that different world ruled by the Soviets who they refer to as Ivan.
During the war years, like many Germans who were not allied to the Nazi party, they had no idea of the atrocities that were taking place behind the scenes in their own country. They observed and they wondered but at first never suspected the reason why Jews were disappearing on a daily basis everywhere.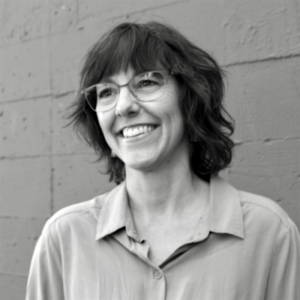 Katja had first become aware of this when her own beloved piano teacher was forced to teach her in a dark basement away from prying eyes and then later when he and his family suddenly disappeared without any knowledge of where they had gone. It is only much later that she realizes what was happening to thousands of Jews like her piano teacher and she begins to wonder why no one asked questions.
She longs to play again in order to become a concert pianist once the war is over but when the Soviets come to their village and take over their home, they are forced to flee. Katje and her sister and mother must slowly become more concerned about simple day-to-day survival in the new world rather than anything else. The Nazi regime maybe over but the Soviet occupation is almost as bad.
Katje and Hilda's heart-breaking story describes their tragic journey to the home of a friend of their mother's from long ago. During that journey, they witness their mother being shot by the Soviets right in front of them. The two sisters carry on, not knowing the woman they are going to other than her name and address, or whether or not she will even be willing to take them in.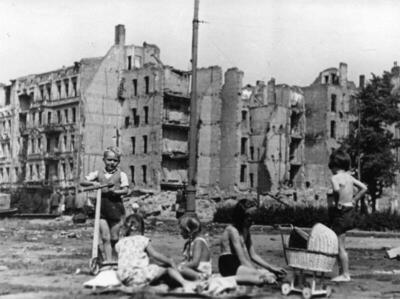 The poignant tale depicts both the best and the worst of human nature. Katje's constant longing for her music and beloved piano irritates her older sister and they constantly argue as they witness a collapsed world around them.
They are thankfully taken in "for a few days" by Ilse and Otto Daschner, who once owned a flourishing dress shop and were friends of their mother, but their initial arrival at the Daschners' door was not very welcoming. The expression on Ilse's face was "as sour as fermented pickles" as she says "Mein Gott, I thought you were soldiers the way you pounded on that door."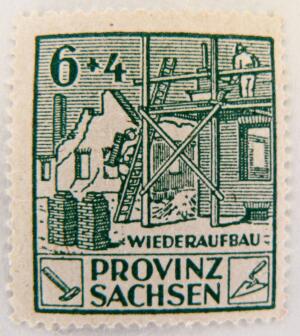 The girls are only taken in because the Daschners assume their mother is still alive and will be following them soon. As they don't tell her the truth, Katje tries to think of numerous ways to enable them to stay with the Daschners where at least they are fed and can sleep under cover in the warm. But tensions are rife and Katje has much to learn about how to survive in a vastly different world.
I particularly enjoyed the author's use of "lists" in the text as Katje makes decisions and recalls their mother's words:
* Stay away from buildings that aren't damaged. They are often the bombers' next targets. Ruined ones are safer.
* Don't eat the dead animals on the road. We don't know how long they'd been there, and they could make us sick.
* Stay out of the way of the tanks. Tanks do not drive around obstacles. They drive over them.
These lists are scattered throughout the book as Katje comes to terms with life as a teenager in an occupied country and they help the reader to understand her world as she and her sister learn the price of survival at all costs.
At the end of the book author Michelle Barker explains in her Author's Note that:
I believe it is easy to read history with the benefit of hindsight…. I could have made Katje more heroic, but then I believe she would not have had as much to say to us….
Her viewpoint … is necessarily coloured by both how she was raised and her limited understanding of what actually happened during the war.
This Author's Note is well worth reading to the end as it is a philosophical perspective from all sides of the tragedy of war.
Michelle Barker is also the author of the award-winning book The House of One Thousand Eyes. She works as a senior editor with The Darling Axe and lives in Vancouver.
"The Ormsby Review, named for pioneering historian and UBC professor Margaret Ormsby, is a remarkable and comprehensive online review of more British Columbia books than you ever imagined existing — the west coast publishing market is lively. It covers fiction, poetry, politics, memoir and much else, as well as a lot of local and west coast history." – Christopher Moore, September 14, 2020.
Editor and Publisher: Richard Mackie
Mission Statement:  The British Columbia Review, formerly The Ormsby Review, is a lively and inclusive Vancouver-based online journal devoted to the literature, arts, culture, and society of British Columbia. Our mandate is to review books by BC-based writers wherever they choose to publish them. We review books from the member publishers of the ABPBC (Association of Book Publishers of BC), but we also review books that are privately printed, self-published, or published by BC writers at publishing houses elsewhere in Canada or abroad. When possible, we also find BC reviewers. Our accessible and authoritative reviews and essays, written by experts in their fields, are packaged as illustrated magazine articles.
The British Columbia Review works with writers, publishers, and literary professionals across Canada to promote books published by BC writers or about British Columbia in all its diversity. We include books by all authors, regardless of race, age, ability, sexual orientation, gender or gender identity, ethnicity, religion, political belief, marital or family status, and/or status as Indigenous, Métis, or Inuit.
The editorial offices of The British Columbia Review are located near Commercial Drive in East Vancouver, in the traditional, unceded, and sometimes overlapping territories of the Musqueam, Squamish, and Tsleil-Wauuth peoples. Indigenous British Columbia, the land on which we live and create, extends over a large area comprising three culture areas, eight language families, and 32 distinct languages. We endeavour to review all books by and about Indigenous BC. Those reviews can be accessed directly here.